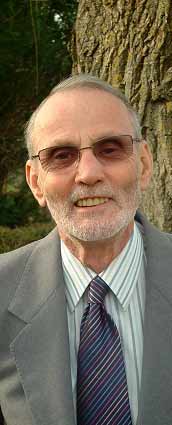 My Background:
My name is Roger Berrisford and I am the founder of the Isle of Wight Tramway Company Limited of which Tranzwight is a specific project for the Isle of Wight.
Isle of Wight Tramway was formed some years ago following my involvement with a group promoting conversion of the existing Ryde to Shanklin line to tramway operation, with the potential expansion to other parts of the island along the original railway alignments. Isle of Wight Tramway has established links with the light rail community including vehicle and systems manufacturers, consultants and operators.
I have lived on the Island since the age of two and I worked for over 20 years with GKN in their test and design departments.
My engineering background has included projects on the design and testing of aircraft, rockets, railed vehicles and hovercraft assemblies.
To Contact me:
Email us: info@tranzwight.co.uk
At present I work in Bristol for Airbus as a configuration engineer commuting from the island by train on a weekly basis and I have a very keen interest in all forms of public transportation.
Thank you for taking the time to view this web site. We would be delighted to hear from you with your comments about this project both for the Isle of Wight and the potential if you live elsewhere in the UK.
If you are not on the Island and feel that Translohr could be evaluated for potential deployment in your area, please contact me.
Acknowledgements:
I would like to extend my grateful thanks to Lohr Industrie and Footprint Trust for their encouragement and support for the Tranzwight Project.
Thank you for visiting our website, we hope it has been of some use and welcome your comments and support.
TRANZWIGHT IS A TRADING NAME OF THE ISLE OF WIGHT TRAMWAY COMPANY LIMITED
Company Registered No. 3561720. Registered Office: 3 Alvington Close Carisbrooke Newport Isle of Wight PO30 5AS